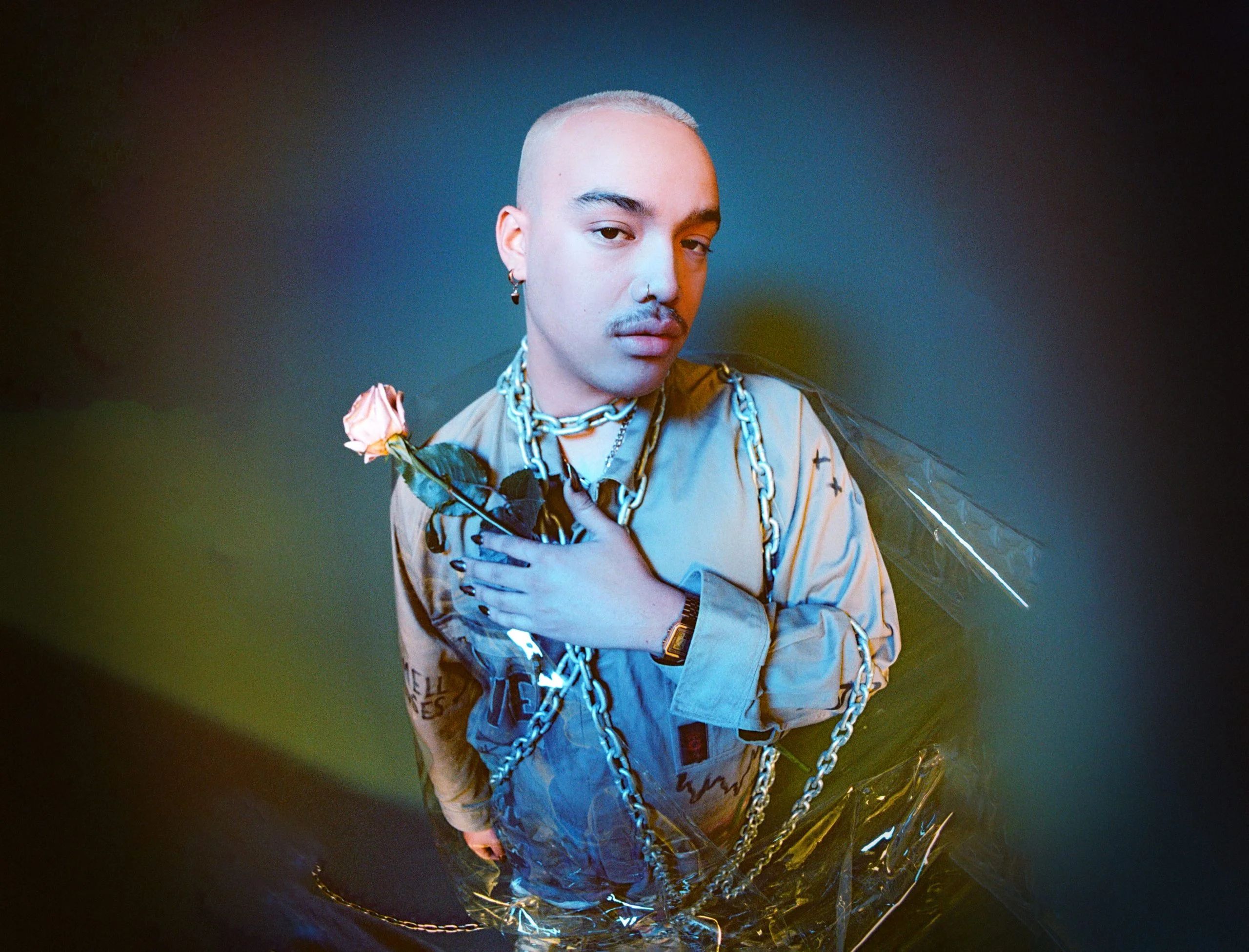 BOY SODA
Brae Luafalealo better known as BOY SODA is the new and emerging Sydney based singer-songwriter who is representing the new movement of Australian bred hip-hop and R&B.
Hailing from New South Wales with a musical love that he has had since he was a young boy Brae taught himself to produce as a teen using Garage Band before moving over to Logic and putting in his 10,000 hours to get to where he is now.
Releasing his first single LOVEU2BITS in the pandemic last year, his latest offering WELCOME TO THE GLOW UP his single off his upcoming debut EP due for release early next year is giving people more of a feel of what he is about.
The vibes are giving modern R&B and something that is seeing BOY SODA come into his own as an artist as we continue to get the picture about who is he and what he is all about. Teaming up with Australian producers Korky Buchek we are getting a real sense of something that is new fresh and exciting.
Speaking with BOY SODA we discussed everything from WELCOME TO THE GLOW UP , crafting the EP, making music during lockdown, exactly who BOY SODA is and more.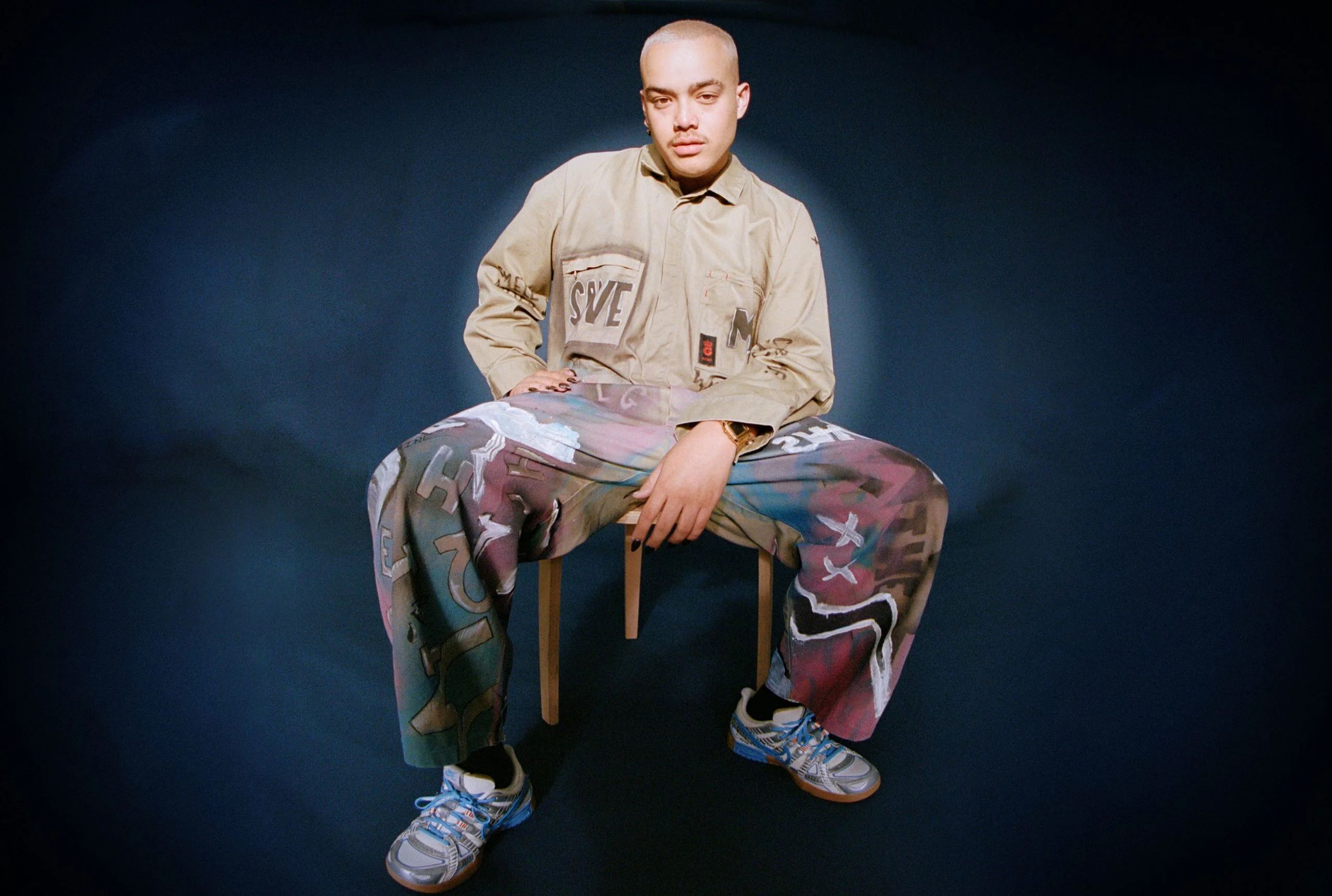 So, first of all congratulations on your new single WELCOME TO THE GLOW UP. What can you tell us about the song and how it came together?
So, it was one of my first sessions in Sydney after I moved out of my mom and dad's place, with one of the first producers I was meeting and I didn't have the experience of doing sessions like I've done since. The song was made with Korky Bucheck during the first time we met. They are just these amazing, amazing boys that just do it because they love it, and that's such an infectious energy to be around that really set the scene for the song. The song itself is a celebration of self and a celebration of the people around me and everything I've experienced in my career so far which is like such a dream that my 12-year-old self would never have imagined. It was just a moment for me to stop and say 'I know you've got bigger plans for yourself, but look what you've done, and let's just champion yourself a little bit'. 
Why was this the lead track you wanted to put out from your upcoming EP?
I feel like I was just ready to get some high energy and a high tempo song out there. I feel like in the lockdown people might have this feeling of caged up and you know people just want to go and be outside and do all of these things they lost the autonomy to do. I just wanted to shoot out the gates in that sense with this song, it was a real slog in lockdown, you know, I wanted something that came out the gate strong. 
In terms of the video how did that come together and what was that concept?
Initially, we had this plan for there to be heaps of people in the video. In alot of my previous videos when I was independent it was just me in the video because I didn't have the resources or was too scared to ask my friends to be a part of it. So we had this plan to have lots of people in the video and to have people rollerblading and doing random things. And then all the regulations kept changing around us, so we had to just cut everyone out and rewrite a little bit, and that's how we ended up at what we have. The script that follows me in this otherworldly environment where I'm almost I'm on some superstar shit, I got this leather jacket with tassels, but I still look like a couch potato at the same time and I'm talking to myself a lot. It evolved into this representation of my inner dialogue. So yeah, I just really wanted to deliver something that was high quality and something that really matched the music that I was making, and I'm still in the pursuit of that, but I think this is the closest one yet. 
And with the EP what else following this single can we expect to hear?  
The EP is six tracks and my previous single LOVEU2BITS and WELCOME TO THE GLOW UP are both on there and they sit in different lanes in themselves. This being my first body of work I'm very conscious of making sure the concept is communicated, not just through the music but with the visuals and everything as well. I show off my six favourite sides of myself through those tracks, and I'm okay with being patient and revealing those things slowly, you know, through different singles and painting that picture. I'm really excited to draw a cohesive body of work, and so it feels chronological. It tells a story as a full circle from start to end. I'm trying not to be too perfectionist about that at the moment but yeah, I'm really excited to put it out. It's a study of self and hopefully that allows people to receive that and then, you know, look inwards at us in the same way for themselves. 
As you've mentioned that this is going to be your first full body of work, what do you think the project represents about you?
At the very core, it talks about this hyper self-awareness that I feel like I've always had, in the fact that is a bit of a double-edged sword and sometimes I'm too hyper-aware of myself to the point where I feel disassociated. But at the same time, being hyper-aware makes me very empathetic and able to understand myself better and understand other people better. It has been a process and for me, making this and finding out things about myself. Watching myself develop from this kind of perspective has been really fun, and I'm just really excited to give it to people because I am proud of it. I'm proud of myself for saying I'm proud of it.
I know music has been a big part of your life since you were young and so what has it been like for you to get this place of releasing your first EP?
Honestly, it's kind of going exactly how I always imagined it would go. I was just always unsure whether that was a thing. I manifest things and have dreams about what it would be if this happened. If got a deal, and imagine if I had enough money to make a music video like this and now I'm in a position to do those things. I always kind of pictured these things to myself, It was just never guaranteed, I had a bit of imposter syndrome at first with everything. I was like, who let this happen? How on earth did I like pull the wool over all these people's eyes at the same time? I think regardless of where people are in the careers they have, you know, these milestones and moments in the in their life in the same way that, I'm having these milestones. 
And so with the music style of your EP has it been a case of doing what feels right or are we going towards a particular vibe?
In general, I do everything by feel and intuition. Like if I meet people in the first five seconds, I know whether I fuck with your energy or not. And I know the type of people in my life around me, and I'm not willing to compromise anything less than that. So in the same sense, I did everything by feeling, releasing music initially and just making songs. I was building the foundations of what will eventually become BOY SODA , and then signing to the label was kind of a moment for me to be like, 'Okay, I want to be able to build this world in this environment around BOY SODA '. What does it look like? How does it make people feel? And you know, I'm finding out the answers to those questions every day. I'd sayi definitely started with my intuition shit and now is moving to a more planned approach, but who knows? Maybe I'll go back to just dropping things when I want and seeing how they go.
Do you think by releasing the music that you have and also by crafting the EP in lockdown you have missed out on anything?
I feel like I'm missing the opportunity for live shows, that's been the biggest thing. I can't convince you of what I've said in a song but when you see it face to face, in the environment that gets created in a live sense, it's a different experience. But on the other side of that, I am so aware of how important just the process of creating art and creating music is to me. So being able to do that in lockdown and being lucky enough to have the equipment and the facilities it took to create and release a lot of the emotions and the anxieties and the phobia that came out of lockdown, regardless of whether that was going to be something that might end up being released. Just the act of making music and releasing that out of my body definitely saved me a little bit in lockdown. So, you know, in one sense, and of course, I miss certain things about releasing music, and I'm aware that, if it wasn't lockdown, things might be going slightly differently. But at the same time, I'm so grateful that I'm even in this position, so you just take it like, take it on the thing on the shoulder and keep going. 
What we can expect next? What do we have to look forward to from the world BOY SODA?
Definitely one more song before the end of the year. Then we'll start rolling into unveiling of the EP so that people can get acclimatised so they are in a great place to receive that when it comes out. In terms of the greater future, of course I have places I want to be, of course I want to be playing sold out shows to people singing back to me but if there's anything I've learnt is that you can't plan things too much because anything can change and you have roll with the punches sometimes. So I feel like right now all I could see for myself at the moment is the pursuit of enjoying myself, you know, and getting back to the inner child which drives all the music anyway. I think I see a lot of exciting things and I definitely don't see myself stopping ever. However, I do see myself finding ways to be more comfortable, as I learn and as I release more songs and as more people start listening to me. I'm really excited for that. 
Check out the video for 'WELCOME TO THE GLOW UP' below. For all the latest on Boy Soda visit
Interview Seneo Mwamba
[embedyt] https://www.youtube.com/watch?v=tCyofUoPjnE[/embedyt]