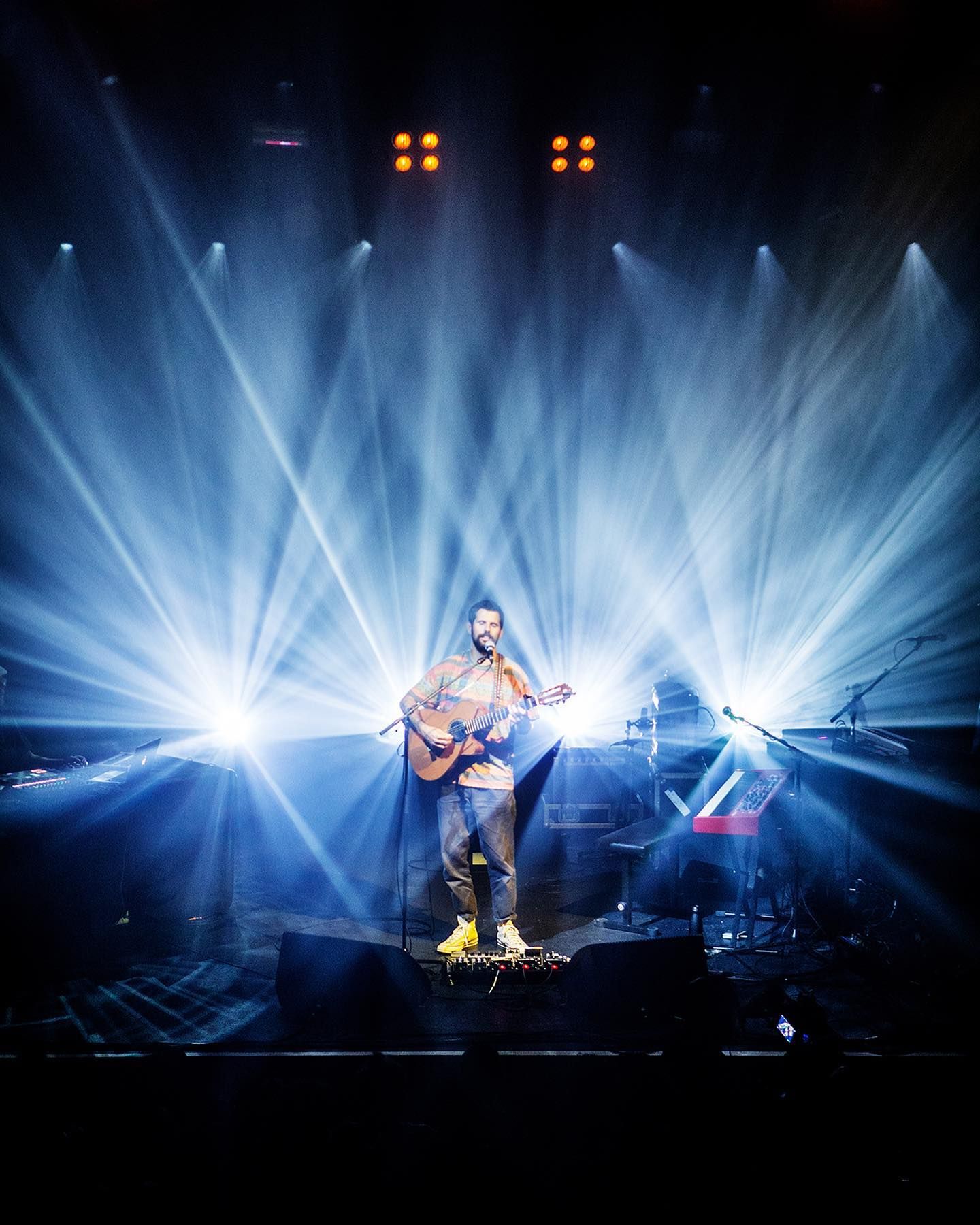 Nick Mulvey Live at Koko, London
I first went to Koko around 2006 to watch American hip hop trio Sugar Hill Gang. I remember entering and leaving but sadly nothing in between, I was told my friend and I somehow ended up on stage. Never good news and thankfully my memory did me a favour there. 
Now in 2022 I could finally make a return to see Brit singer-songwriter Nick Mulvey at the fully revamped Grade II listed Koko in Camden. Almost permanently destroyed in 2020 after a fire ripped through the former theatre built in 1920.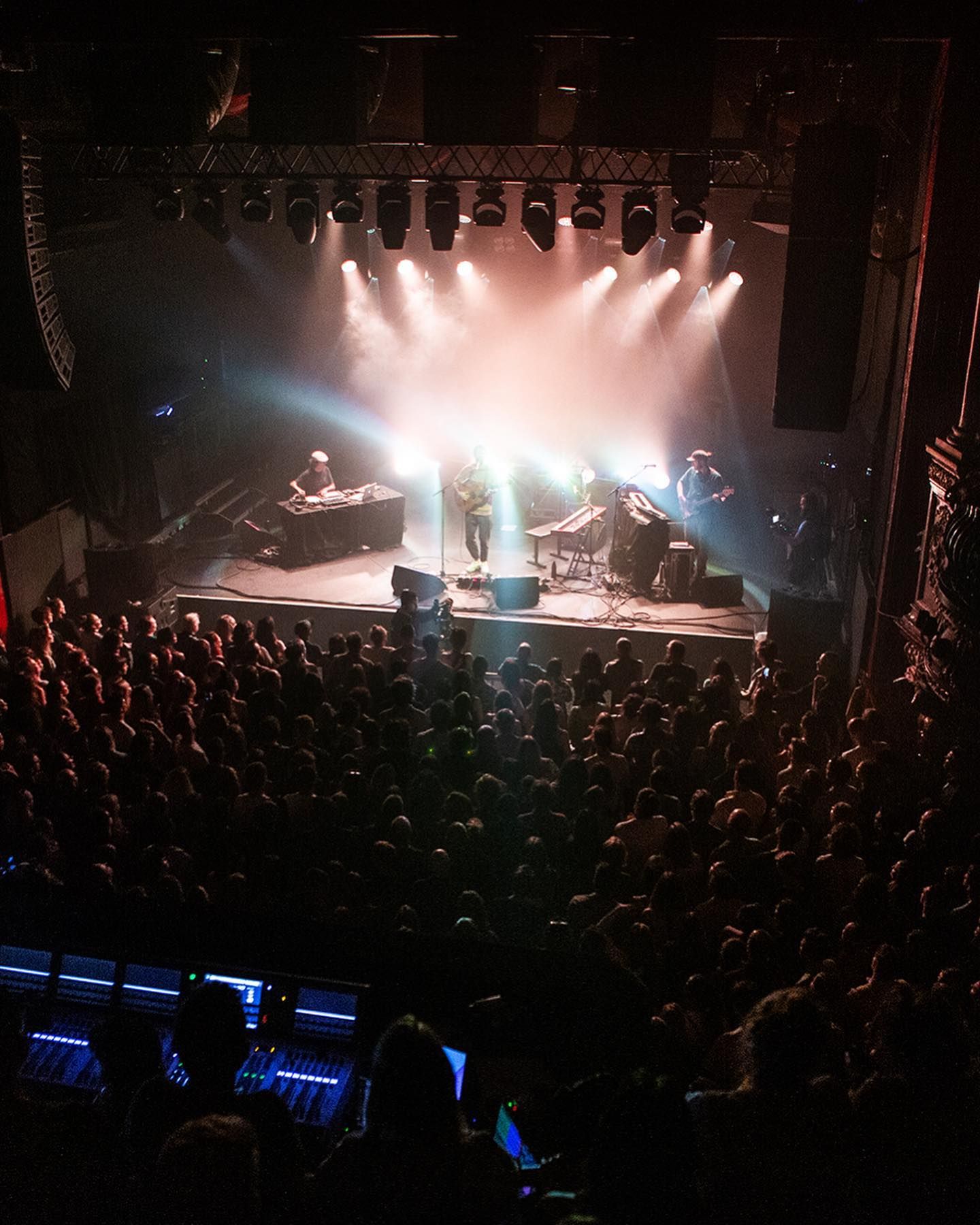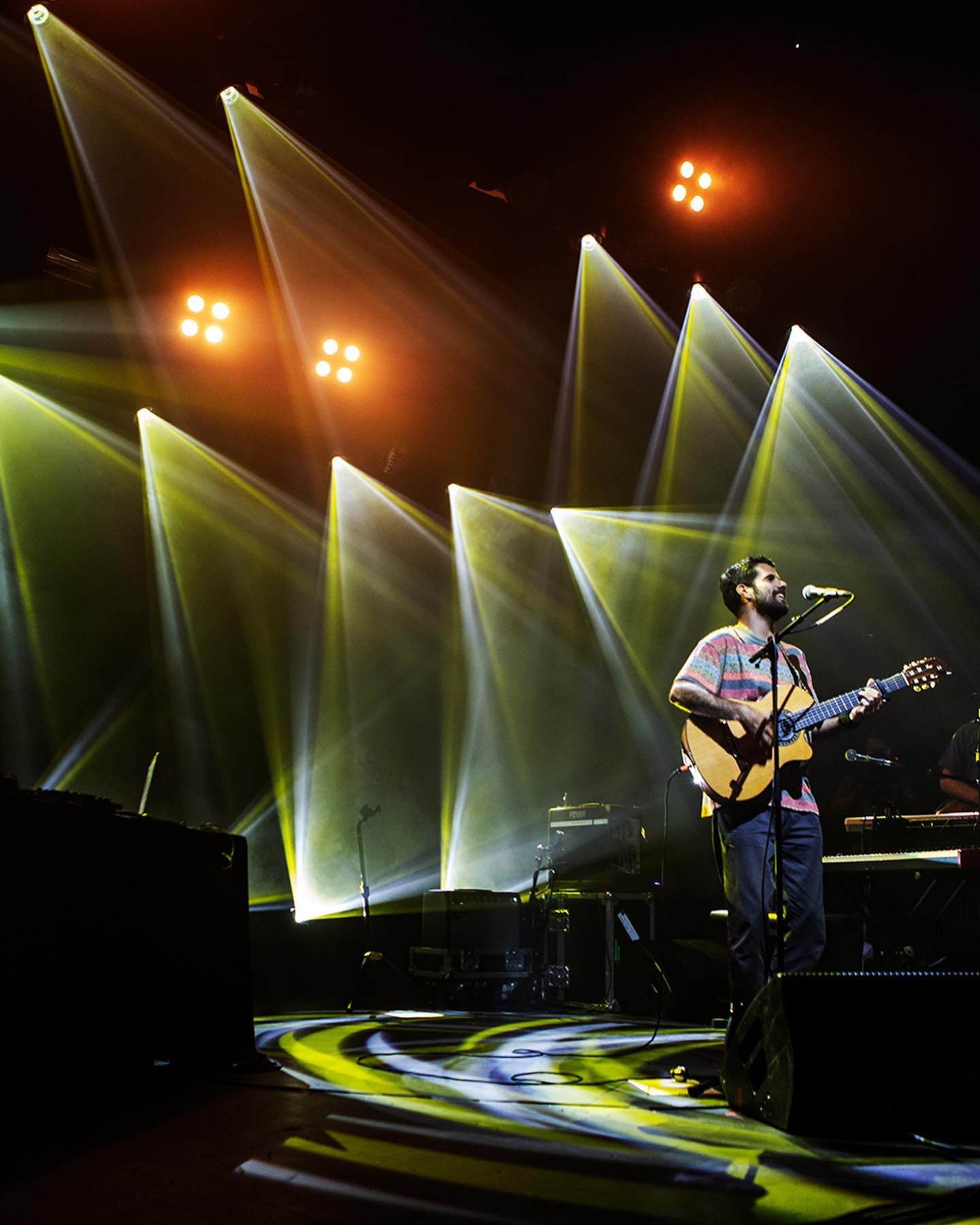 The renovations are gorgeous and fully restored to glory days, complete with, scatterings of gold leaf, the iconic disco ball and have kept its rabbit warren of passages and stairways leading up to the Gods.
Mulvey had dropped his 3rd studio album New Mythology hours before the gig and so apart from the single Star Nation, this was a performance showcasing much of his new material for the first time to an enthusiastic and packed audience.
Effectively using a simple lighting set-up for the trio (Nick was joined by bassist Nick Pini and dub artist Toti Arimani), he opened with new track A Prayer Of My Own, moving on to some his classics Cucurucu and Mountain To Move from 2014's LP First Mind and 2017's Wake Up Now.
This was a passionate crowd, singing along to any lyric they knew. My attempt to get anywhere close to the stage failed but made my way to the 2nd floor balcony for the best views in the house, as long as you're not stuck behind a pillar that is.
Moving through New Mythology we had a total of 6 tracks including Shores Of Mona and then ending on a crowd singalong with Mecca. With chants of 'One More Song', Mulvey made a swift return playing his cover of U2's Moment Of Surrender and closing the night with the crowd pleaser Fever To The Form.
New Mythology is out now, Follow Nick Mulvey via @nickmulvey