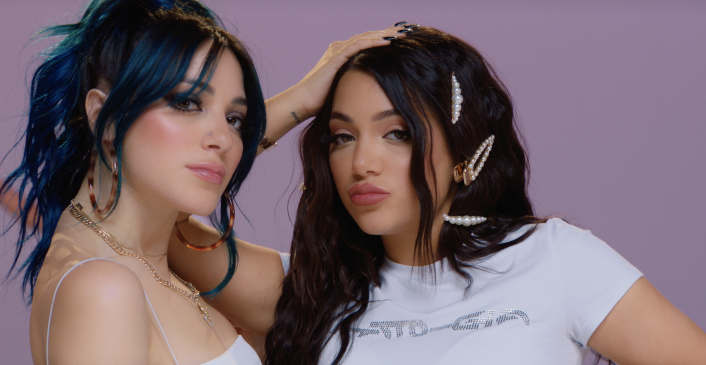 Niki and Gabi – Hair Tie – Exclusive Video Premiere
If you know your way around the world of vloggers then you probably already stumbled across Niki and Gabi Demartino.
The twin sisters both have their individual channels with a collective following of almost 5 million, showcasing everything from beauty, entertainment and life in general to their teen/young adult audience – their massive influence awarded them with the title of being among the top 10 best beauty influencers. However, the sisters are not only YouTube superstars! In early 2017, they got started in the music industry with major success as their first single already garnered 3 million streams and jumped straight into the iTunes and Apple music charts. Additionally to that, both released solo projects which caught high interest from their fans and the scene itself.
Fast forward and they have just released a catchy, brand new joint single titled 'Hair Tie' which is exclusively premiering on 1883 Magazine today – a track that is perfect for the hot summer temperatures! We spoke to them about the single, the life of an influencer and more.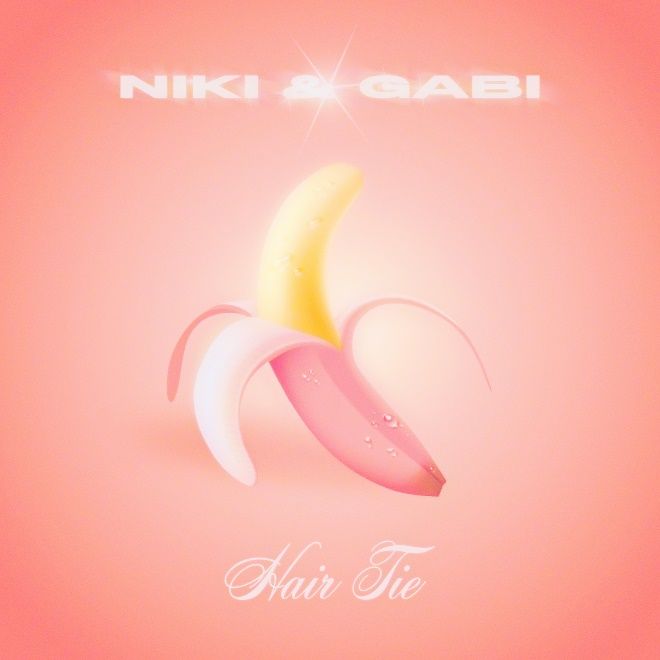 You are both beauty influencers – when and how did you get started in that?
NIKI: We were 17 when we made our channel, but we've been making videos since we were 12, we just never put them anywhere for the world to see.
GABI: We started doing videos just for fun and wanted to post them to YouTube to share them with our friends!
Music-wise you have been quite successful in the past – when did you decide that you wanted to become involved in the industry? 
N: It's not a matter of when we decided, it's just ALWAYS something we've enjoyed, comes naturally to us, and gravitated towards. Whether we're doing something just as a hobby, making passion projects, or working on something seriously, it still means the same thing to us. We just love doing it.
G: I loved music since I was a baby. Whether it was singing, dancing, or playing an instrument. I knew I wanted to be involved with entertainment and singing since I heard my first song.
Did you find it difficult to get started in music at first or did your fanbase support you from the jump? 
N: At first, it seemed like we were trying to do everything. Sometimes YouTubers gain a following and think 'I'm going to be the next biggest actor, singer, have a clothing line, and do this, this, and this.' No, we actually started YouTube singing and not a lot of people know that. We started growing a following with our music first, then started a beauty channel, which has now evolved into Niki and Gabi.
G: We started out singing on YouTube and we wandered off into lifestyle because we adore fashion, decor, and DIYs, but we went back to where we came from. What started it all. So we found it to be very easy since that was what we were doing to begin with back in the day!
You are releasing a brand new single – what can you tell us about it? 
N: it's the first time we're releasing a song with no fear. This song is us. We're playful, like to not take things so seriously, and be relatable. We're young adults, and this song is relatable to us since we're in serious relationships. We literally bond over this song together, and with our friends, and use the lyrics as inside jokes. This is the most fun we've had with a single. It's just so us.
G: Our first song we're releasing that vibes with our generation and our age!
How do you start the creative process of a new song? 
N: We first discuss the vibe and aesthetic, and make sure the melody and look all go together conceptually.
G: We think, 'hmmm what mood am I in right now', how are we feeling, what have we gone through. Let's put something down that can summarize a huge mood we're either currently feeling or often feel that other people can relate to.
Where do you think the future of influencers is headed, with Instagram (and social media generally) algorithms constantly changing and new influencers joining the scene on a daily basis? 
N: We're already in the place things are headed. Businesses, cable, everything is turning into digital, streaming, and social media. Definitely stay with the trends, but always add your flare to it.
G: I think the future is headed towards female empowerment. Whether that be on Twitter; Instagram, YouTube etc. We finally feel comfortable releasing a song like this surrounded by a very catholic, traditional, strict family because the internet has convinced us it's OK to feel this way, sing this way, and be a woman.
Being so successful, what are your top tips for those wanting to start a beauty channel, as well as music but, don't know how to start? 
N: Start out of passion and create out of passion. Don't do what you think you have to do to grow, the right audience will find you if you're consistent and they will grow with you. Always be yourself and stay passionate about your craft.
G: I say just do whatever your gut is craving because if you follow that and please your creativeness, you will be so happy and that'll be interpreted through your content and people love watching people who love what they do. There's really no special tricks other than that.
interview by Antonia Künzel
Watch Niki and Gabi's 'Hair Tie' video below.