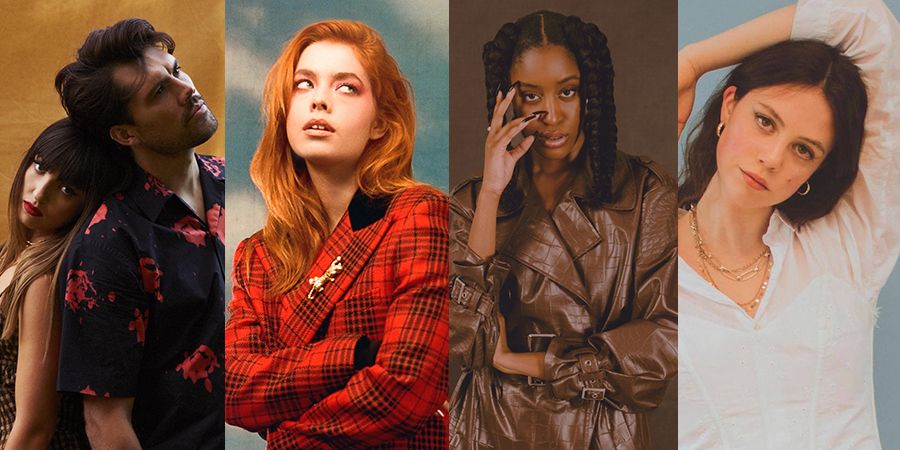 The 1883 Glass Ceiling Playlist
The latest in new music from Oh Wonder, Bess Atwell, LILHUDDY and more on this week's 1883 playlist.
Despite almost breaking up during lockdown, thankfully alt-pop duo Oh Wonder returns with '22 Break,' the self-titled track from their forthcoming album. Matilda Mann releases her EP 'Sonder,' a collection inspired by the realization that everyone is leading their own rich & dynamic inner lives. 1883's favourite song from 'Sonder'? 'Glass Ceiling,' a track that Mann describes as a song about someone not following through on what they stand for. Bess Atwell releases her second album 'Already, Always,' a diary of sorts that showcases Atwell's lush vocals and intricate, stellar storytelling capabilities. 'Love is Not Enough' is equal parts powerful and poignant. Indie group MarthaGunn, who we caught up with earlier this year, unveiled their anticipated debut album 'Something Good Will Happen,' a positive force that's needed after so much hysteria and heartache in the world. Speaking of debut albums — LILHUDDY brings his pop-punk flair with his own first record 'Teenage Heartbreak' which has the punchy anthem 'IDC'.
Also on this week's 1883 playlist, 1883's 2020 Ones To Watch singer L Devine returns with 'Die On The Dancefloor,' Mysie drops 'A Thousand Miles,' rising alt artist MNYS releases 'Big Bear,' Liverpool duo The Let Go unveils 'Woke,' Kathleen Francis pens an ode inspired by marvelling at the world on 'Shout Love,' and rising Nottingham musician JERUB gives a beautiful blend of indie and R&B on 'Trade It All.'
Check out these artists on this week's 1883 playlist.