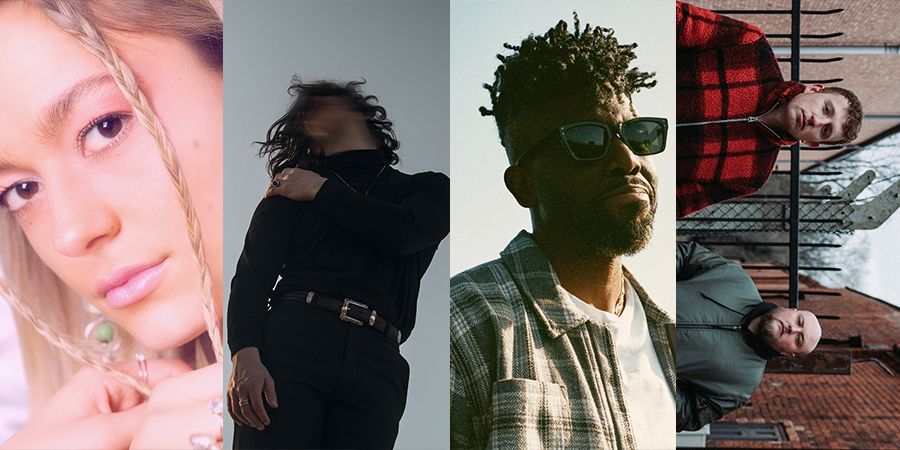 The 1883 Off The Rails Playlist
The latest in new music from HILTON, Lia Pappas-Kemps, Surfaces and more on this week's 1883 Playlist.
Big week for new music: ahead of the release of his debut album Joel Culpepper drops "Black Boy," a reflective and inspiring track influenced by his time as a mentor in London schools, Wallice releases her final single "Off the Rails" from her debut EP out June 4th, and alternative artist HILTON releases his fourth track of the year — the punchy, gritty, and dynamic song "Bones". With keeping on the rock theme, alt-rock duo Perfectparachutepicture debuted their electrifying new single "Idea" and desert-rockers The Howlers carve their own path & refuse to get knocked down in their new single "Lost Without You".
Canadian artists made waves this week with Toronto singer-songwriter Lia Pappas-Kemps feeling poignant in her second single "Sad in Toronto" and her Canadian counterpart Tyler Shaw drops "Be Like You" as he preps for his upcoming third studio album out later this summer. Scottish indie group Declan Welsh & The Decadent West releases the lead track "Another One" from their EP, multi-talented producer, songwriter and artist Lauren Faith keeps a lover close with "Hold You Close," Whatshisface drops addicting new single "Unaware,"  Samantha Leah takes flight in "fly with you," Australian songstress Miller Roberts embraces peace in "Let You Go" and mood finds a positive spin and uplifts in his latest track "life is beautiful."
Also featured on this week's playlist is the latest from Maisie May, Ships Have Sailed, Tomi Saario, Gatlin, AJ Mitchell, Lo Vallens, CHINCHILLA, Surfaces, and Chloe Flower.